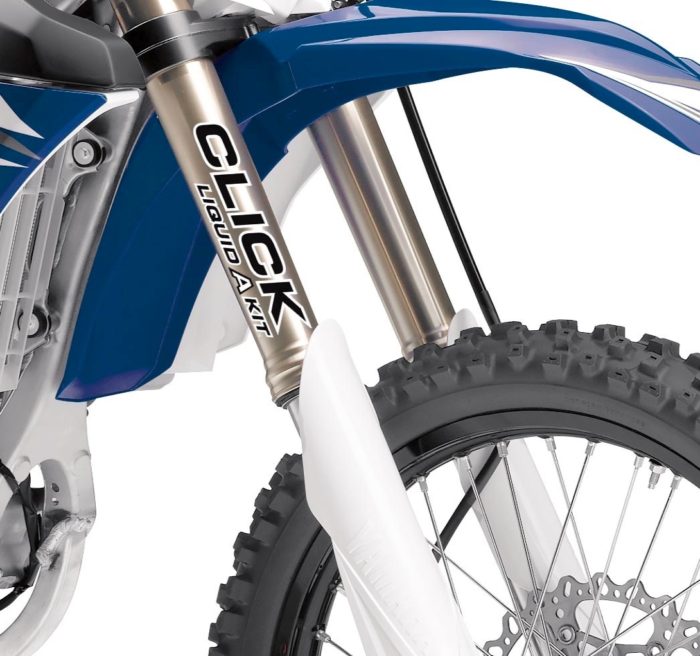 FORK AND SHOCK SUSPENSION SERVICE 
Motorcycle Fork & Shock Service
Mountain Bike Fork & Shock Service  
Fork & Shock Custom Tuning Available for Motorcycle or MTB
Lowering Services
Air Spring To Coil Spring Conversion Kits
Parts Dealer For : K-Tech- Ohlins -Race Tech- WP – Showa – KYB – FOX SHOX – ROCK SHOX
Before doing any custom valving on your suspension,  I will always ask you about your current suspension settings. It's important to know what you like and what you dislike about your set up.
Please fill out rider form prior to bringing in your suspension for service work. Please wash your suspension before shipping or dropping off to me. If your forks have quick release air bleeders remove them and install the stock air release screws. These parts can leak oil during shipping and or transport.  Leaking oil in your vehicle or the shipping box is not a good thing.
Motorcycle suspension service estimates
Click will turn your suspension around very quickly in most cases 2-3 days if no special parts are needed.
Here are some typical service estimates.
Rear shock service $150 plus parts
Fork service $150 – $250 plus parts
Motorcycle suspension lowering usually starts at around $600.00 – $1,000
Bicycle suspension service estimates: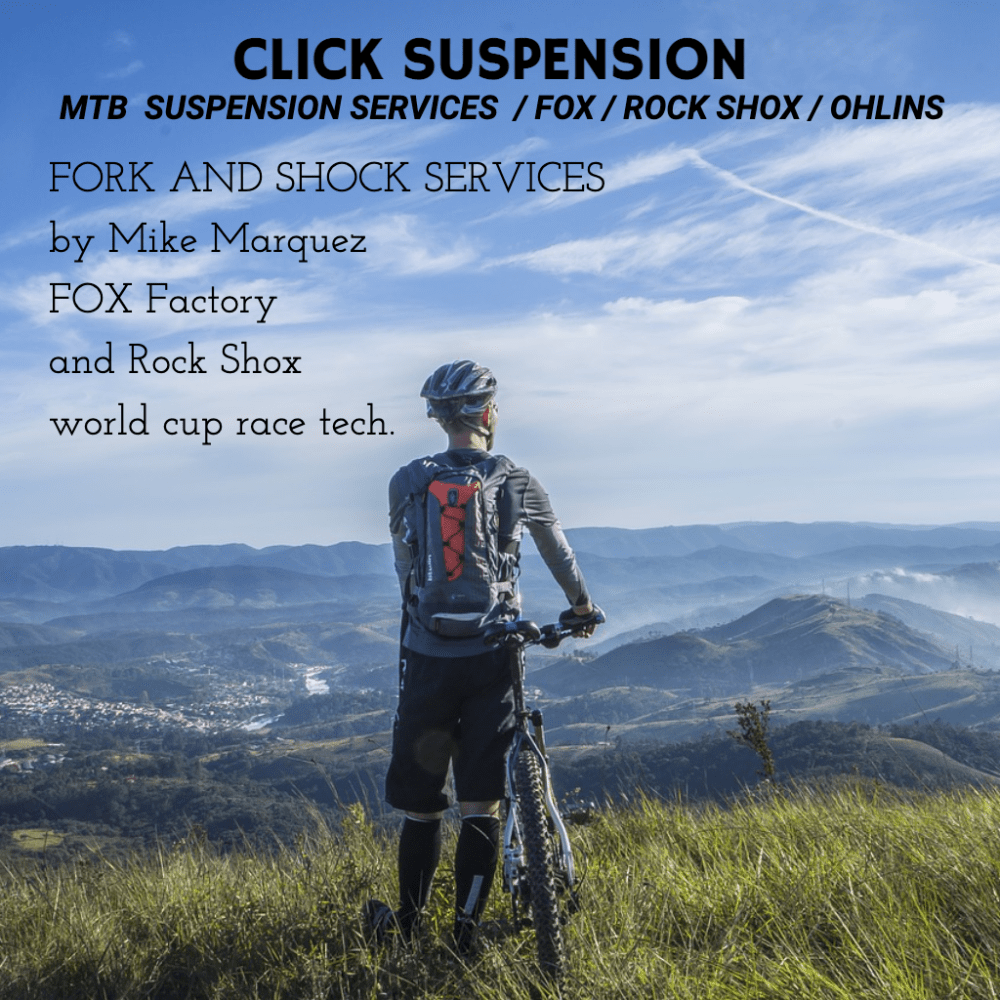 Full fork rebuilds – Damper, springs assembly and lowers
Fox Float 32-38 – $175 + parts
Fox Float 40 – $175 + parts
Fox Rear Float CTD, DPS, DHX2 – $175 + parts
Fox  Rear Float DPX2,X2 – $175 + parts
Rock Shox Fork- $175 + parts
Rock Shox – Rear Shock – $175 + parts
The above cost can vary based on a number of factors (Year, make, model, used or new, your weight, seals and other wear items).  It's just best to call in and let's start the process.
Service intervals :  
It's hard to put numbers to it and my advise is to stay with manufactures owners manual suggestions.  The fork and shock service interval can vary depending on several factors such as the make and model, the type of fork (conventional or inverted), and the manufacturer's recommendations. Generally, it is recommended to service the forks and shocks once a year for best performance and durability concerns.
However, it's important to note that these are just general guidelines, and it's always best to refer to the specific recommendations provided by the suspension manufacturer in the owner's manual. The manufacturer may have their own service intervals and recommendations based on the design and components of the forks.
Additionally, if you frequently ride in harsh conditions, such as off-road or in dusty environments, it may be necessary to service the forks more frequently to maintain optimal performance and prevent damage. Regular inspection of the fork seals and fluid levels is also important to ensure proper functioning and to address any issues in a timely manner.
Before filling out rider form it is best to talk to me first for pricing and scheduling. Call Mike Marquez at (831) 588-6720
Copyright © 2018 Click Suspension Labs all rights reserved. Click Suspension Labs,Click Suspension and Liquid A kit are trademarks of Click Suspension Labs.